Monitoring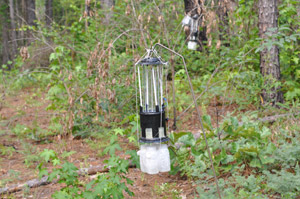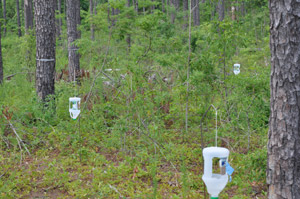 Identification
This presentation will introduce you to the most common species and their identifying characteristics.
This webpage focuses on the Xyleborini in general but contains scanning electron micrograph images of the species of economic importance in US nursery production and keys for identification.
Ellis, A. M. and A. C. Hodges. 2006. Scolytids of the Eastern United States. Pub #0003 Nat. Plant Diagn. Network http://www.npdn.org/Library/ViewDocument.doc?filetype=doc&DocumentId=5391
Hulcr, J., S.A. Dole, R.A. Beaver, and A.I. Cognato. 2007. Cladistic review of generic taxonomic characters in Xyleborina (Coleoptera: Curculionidae:Scolytinae). System. Entomol. 32:568–584.
Rabaglia, R.J., S.A. Dole, and A.I. Cognato. 2006. Review of the American Xyleborina (Coleoptera: Curculionidae:Scolytinae) occurring north of Mexico, with an illustrated key.
Traps and Trapping
Lindgren, B.S., J.H. Borden, L. Chong, L.M. Friskie, and D.B. Orr. 1983. Factors influencing the efficiency of pheromone-baited traps for three species of ambrosia beetlee(Coleoptera: Scolytindae). Can. Entomol. 115:303–313.
Oliver, J. B., N. N. Yousseff, and M. A. Halcomb. 2004. Comparison of different trap types for collection of Asian ambrosia beetles. Proc. South. Nurs. Assoc. Res. Conf. 49: 158–163.
Schultz, P.B., M.S. Dills, and C.S. Whitaker. 2002. Managing asian ambrosia beetles in Virginia. Proc. South. Nurs. Assoc. Res. Conf. 47: 167–169.
da Silva, F. C., M.U. Ventura, and L. Morales. 2006. Capture of Hypothenemus hampei Ferrari (Coleoptera, Scolytidae) in response to trap characteristics. Sci. Agric. (Piracicaba, Braz.), 63(6):567–571.
Dufour, B.P. and B. Frérot. 2008. Optimization of coffee berry borer, Hypothenemus hampei Ferrari (Col., Scolytidae), mass trapping with an attractant mixture. J. Appl. Entomol. 132:591–600.
Reding, M., J. Oliver, P. Schultz, and C. Ranger. 2010. Monitoring flight activity of ambrosia beetles in ornamental nurseries with ethanol-baited traps: Influence of trap height on captures. J. Environ. Hort. 28(2):85–90.
Trap Crops
Last Updated: March 06, 2012