De La Fuente Lab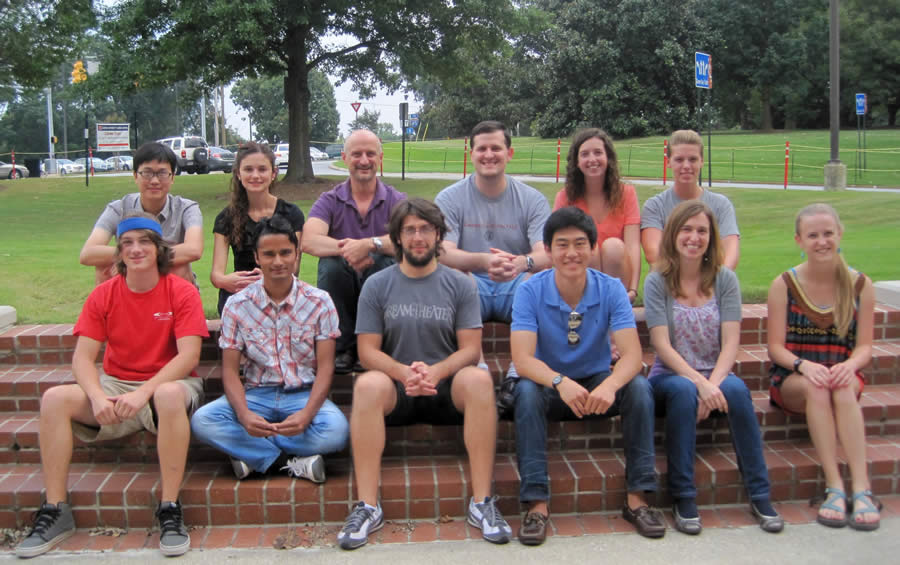 Lab Members - Left to Right:
(Front) Will Goodwin, Prem Kandel, Fernando Navarrete, Larry Liu, Jennifer Parker, Madeline Moore; (Back) Hongyu Chen, Luisa Cruz, Leonardo De La Fuente, Jonathan Oliver, Clare Fields, Jordan Johnson
Research in the De La Fuente Lab focuses on the interactions between plants and their associated microorganisms. We are especially interested in infection processes, host colonization, biofilm formation, and molecular characterization of bacterial plant pathogens. Research questions about the biology of pathogenic bacteria are being studied using a variety of microbiology and molecular biology techniques, as well as nanotechnology.
Last Updated: May 07, 2014