Undergraduate Research Fellowship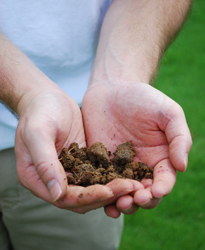 The College of Agriculture is pleased to announce a year-long research fellowship for undergraduate students in the College of Agriculture and Biosystems Engineering and Environmental Science majors. Students must submit a completed proposal using the application by February 5, 2013. The fellowship will be for the period summer 2013 through spring 2014. We encourage students and prospective research mentors to discuss this opportunity and develop plans for a proposal. The research mentor must be a faculty member in the College of Agriculture.

This is an excellent opportunity for students to gain research experience. We look forward to receiving your proposals. More details on the fellowship can be found here.

Click here for an application.

Announcements of awards will be made by early April.
Last Updated: June 21, 2013