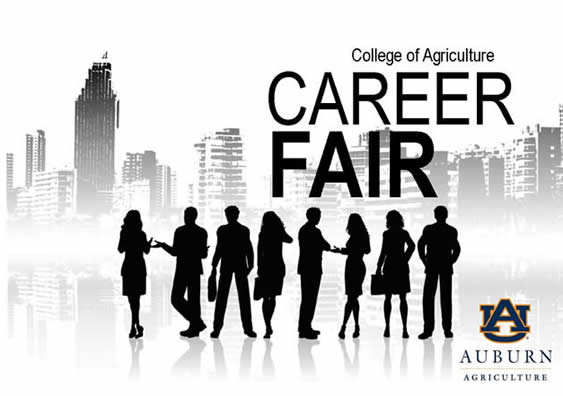 College of Agriculture Career Fair
Thursday October 2, 2014
Ham Wilson Arena
from 3:00 pm -6:00 pm
Student Information:
The College of Agriculture invites students to attend our career fair, on Thursday, October 2 from 2 p.m. to 6 p.m. in Ham Wilson Arena. The Career Fair has companies that are looking to hire you so make plans to attend today! Dress is business attire. Be sure to bring copies of your current resume.
Company Information:
Registration opens June 1 and closes, September 12, 2014. Click here to register!
The College of Agriculture would like to invite your company to attend our career fair. The Career Fair is a great opportunity for your company to meet with students of diverse backgrounds, such as, Agricultural Economics and Rural Sociology , Agricultural Communications, Agronomy and Soils, Animal Sciences, Biosystems Engineering, Environmental Science, Fisheries and Allied Aquacultures, Food Science, Horticulture and Poultry Science.



Looking for a place to stay while exhibiting at the career fair? The Auburn/ Opelika area has plenty of hotels to choose from. Here are just a few options near the Auburn University campus:
We hope that your company will take this opportunity to promote your present and future employment openings, as well as, internships to our students.

Questions can be directed to Megan Ross at mhr0001@auburn.edu.
Last Updated: May 30, 2014