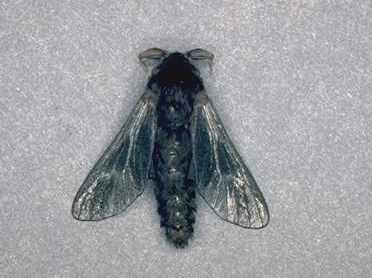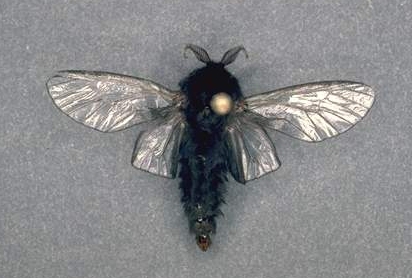 Photo 2.
Male bagworm moths. Specimens measure 15-18 mm from front of head to tip of abdomen.
At left, a newly emerged moth with black scales still present on the wings; at right, most of
the wing scales have been lost and wings of the moth appear clear. Wingspan is about 25 mm.
---
For additional information

lhyche@acesag.auburn.edu
---


To The Bagworm

Photo courtesy of Lacy L. Hyche