The 2014-2015 E.T. York Distinguished Lecturer Series
The College of Agriculture and the E.T. York Distinguished Lecturer Series committee
proudly present: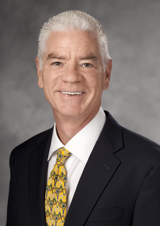 Jerome Lyman
Tuesday, September 30
4:00 p.m.
Lowder Business Building, Room 113A
Lecture Title: The challenge of consumer facing supply chains
Jerome Lyman is responsible for enterprise leadership in the area of food safety, quality systems, emergent issues and supplier compliance. He is based at corporate headquarters in Oak Brook, IL and coordinates both center-based and regionally based global teams through the company's principal geographics: North America, Latin America, Europe and Asia Pacific and the Middle East.

Mr. Lyman has been with the McDonald's organization for thirty five years, much of it spent outside the United States in operations management roles. Global assignments have included Venezuela, Spain, Argentina and Chile.

Before assuming his current role within the McDonald's Supply Chain organization, he was Chief Operations officer for the Latin America division.

He is a graduate of the State University of New York and has done graduate studies at the Universidad Complutense in Madrid and the Universidad Central in Caracas.

Mr. Lyman is married to the former Maria Carol Mella of Viña del Mar, Chile and has two sons: Estéban and Martín.
---
About the Series
The E.T. York Distinguished Lecturer Series features internationally known speakers addressing issues related to agriculture, food, the environment and natural resources. It was established in the Auburn University College of Agriculture in 1981 through a gift from E.T. and Vam Cardwell York; both are native Alabamians and Auburn University graduates. Dr. York served as Director of the Alabama Cooperative Extension Service from 1959 until 1962; he then went on to head the USDA's Federal Extension Service in Washington, D.C. Later, he served as provost and vice president for agriculture at the University of Florida and then chancellor of the State University System of Florida until his retirement in 1980.
Lectures are free and open to the public.
For more information on the series, contact 334-844-4768 or mhr0001@auburn.edu.
Last Updated: July 28, 2014