AAES School and College News
The following is news from our AAES-affiliated schools and colleges. For more information on the teaching, research, outreach or development activities of any of these academic units, contact them directly at their respective phone numbers or Web sites.
---
---
Lamke Receives Leischuck Award for Teaching Excellence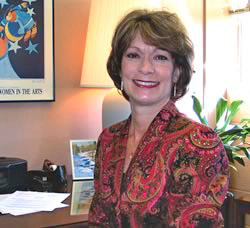 Leanne Lamke
Leanne Lamke, professor of human development and family studies in the AU College of Human Sciences, was one of the first winners of a new annual award recognizing AU's best teachers.
Interim AU President Ed Richardson presented the first Gerald and Emily Leischuck Endowed Presidential Awards for Excellence to Lamke and Bill Buskist, an alumni professor in AU's Department of Psychology, after the two were identified as Auburn's top teachers for 2005 by a faculty committee and AU Provost John Heilman.
The awards and their first recipients, saysHeilman, bring increased recognition to teaching at Auburn. "The annual awards that Emily and Gerald Leischuck have established to honor excellence in teaching represent a visionary commitment to the instructional cornerstone of Auburn University's academic mission," he says.
He adds that Lamke and Buskist, through their innovative methods, have "set a standard to which all of us who are devoted to teaching at Auburn can rightfully aspire."
Lamke, who has been a CHS faculty member since 1985, previously received the Student Government Association's Outstanding Faculty Award in the College of Human Sciences in 1993 and the Auburn Alumni Association's Undergraduate Teaching Excellence Award in 1997, when she also was named a Camp War Eagle faculty honoree.
In 1996, Lamke received the Distinguished Teaching Award of the International Society for the Study of Personal Relationships, and the National Council on Family Relations has chosen her to receive its Ernest Osborne Teaching Award for 2005.
According to CHS Dean June Henton, Lamke has had a profound impact on the college's students and her faculty colleagues.
"At both the undergraduate and graduate levels, she is known for the outstanding job she does of presenting state-of-the-art course content, communicating complex ideas to students and never losing sight of individual differences in abilities," Henton says. "Dr. Lamke is passionate about the importance of teaching, not only as the central mission of the university today, but also as it relates to training the next generation of teaching scholars."
In addition to this award, Lamke also received the 2005 Osborne Award for Innovation and Excellence in the teaching of family studies in November from the National Council on Family Relations.
As a testament to her abilities, one former student said, "Words cannot convey the admiration and respect that I have for Dr. Lamke. Given the opportunity to teach, I hope to exhibit the qualities of excellence I see in her. "
---
Interior Design "Gatekeeper" to Present Grisham-Trentham Lecture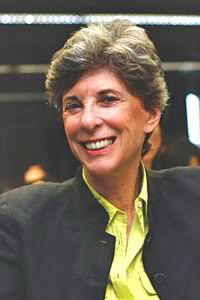 Karen Fisher
Karen Fisher, head of Designer Previews in New York and well known in the interior design community as a "gatekeeper," will present the College of Human Sciences 2006 Grisham-Trentham Lecturer on April 11.
Fisher specializes in matching clients with well-known and emerging designers and has published widely on design. She also teaches at New York University. Her lecture will be at 11 a.m. in the Auburn University Hotel and Dixon Conference Center Auditorium.
The Grisham-Trentham Lecture was established in 1986 by CHS Consumer Affairs professor Gary Trentham, now retired. The lectureship also bears the name of sponsoring benefactors Betty Grisham of Huntsville and her late husband Charles, an AU grad.
More information on Fisher can be found at www.designerpreviews.com/about_us.php. The lecture is free and open to the public. To learn more about the lecture contact Michael Solomon at 334-844-1316 or msolomon@auburn.edu.
---
CHS's Women's Philanthropy Board Announces Spring Symposium
The College of Human Sciences Women's Philanthropy Board will hold its annual spring symposium April 10 at the Auburn University Hotel and Dixon Conference Center. Cost of the day-long event is $50 per person and includes a luncheon featuring golf legend Nancy Lopez. The theme of this year's symposium is "Live to Give: Your Health as a Valuable Asset!" For more information, contact Sidney James Nakhjavan at 334-844-9199 or jamessp@auburn.edu.
---
---
CVM Featured on Animal Planet Episode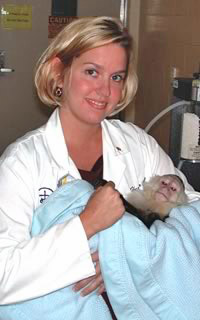 Senior veterinary student Heather
Hartley holds Trey after his MRI.
The College of Veterinary Medicine is being featured in early 2006 on the Animal Planet television network during a series about the Alabama Gulf Coast Zoo and its recovery from Hurricane Ivan in 2004 as well as the 2005 hurricanes.
On Oct. 5, 2005, a film crew accompanied zoo officials to Auburn as they brought a monkey to see Drs. Todd Axlund and Jill Heatley for an MRI. The 2-year-old capuchin monkey, Trey, suffered a brain injury after its birth and has been to the college three times for neurological tests.
The television series, tentatively titled "The Little Zoo That Could," begins in February and offers 13 one-hour episodes, with Auburn being the focus of one show. The specific date for the Auburn section of the show will be announced later.
---
Veterinary College's Open House Set for April 22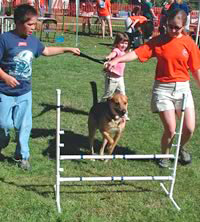 CVM Open House dog agility course.
The College of Veterinary Medicine's 29th Annual Open House is set for April 22, 8:30 a.m. to 2 p.m., and will feature tours and scientific displays, plus a dog agility course, sheep-herding dogs, animal art exhibit, petting zoo, teddy bear surgery, parade of breeds of dogs and horses and other attractions.
During the event, junior and senior high school students and college students can talk with counselors who can suggest courses for a career in veterinary medicine. Exhibits will include anatomy, ultrasound, small animal surgeries, large animal exhibits, endoscopy and others. For more information, call 334-844-3699 or visit www.vetmed.auburn.edu.
---
Vet Med Annual Conference Set for April
The College of Veterinary Medicine will host its 99th Annual Conference April 6-9 with four keynote speakers kicking off the opening session.
Dr. Edward Dubovi, director of the virology section at Cornell University, will discuss canine influenza. Dr. David Senior, head of LSU's Department of Veterinary Clinical Sciences, will talk about the aftermath of Hurricane Katrina. Dr. Ray Dillon of Auburn will give details of new diagnostic tools at the college and CVM Dean Emeritus Tom Vaughan will present the case for traditional law in animal ownership.
The conference will be held at the college's Wire Road campus and at the Auburn University Hotel and Dixon Conference Center. For more information call 334-844-3699 or visit www.vetmed.auburn.edu.
---
South Carolina Veterinarian Donates $1 Million to CVM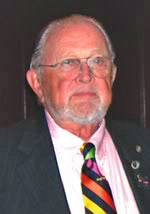 Dr. Bruce Pratt
Veterinarian Dr. Bruce Pratt of Beaufort, S.C., recently donated $1 million to the College of Veterinary Medicine to fund the Bruce G. Pratt Distinguished Professorship in Veterinary Medicine.
The endowment will help Pratt's alma mater recruit and retain top faculty in the Department of Clinical Sciences, which consists of both large- and small- animal teaching hospitals and a radiology section. The College recently hosted a reception for Pratt, a 1953 Auburn veterinary graduate, and presented to him a commemorative, engraved chair.
"Private gifts, such as the one by Dr. Pratt, leave a legacy for all future veterinarians," CVM Dean Timothy Boosinger says. "Endowed professorships are becoming more and more important for educational institutions. They make the difference between having good programs and great programs."
---
---
Toomer Oak Campaign Growing by Leaps and Bounds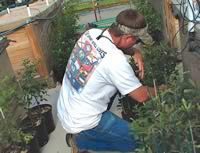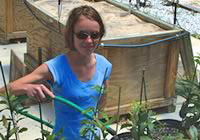 Forestry students are taking good care of the more than 800 oak tree seedlings from the trees at Toomer's Corner.
Approximately two years ago, students from the School of Forestry and Wildlife Sciences gathered acorns from the two iconic oak trees at Toomer's Corner where the Auburn University campus meets downtown Auburn. From those seeds, students and SFWS faculty have grown more than 800 oak tree seedlings that are available for purchase for $50. The Baby Toomer's Oak project seedlings give family and friends of Auburn University an opportunity to own their own piece of the famous Auburn tradition.
William T. Brown, a 1949 AU graduate, received a Baby Toomer's Oak and wrote to SFWS Dean Brinker this past summer to share his story. The following is an excerpt from that letter:
Dear Mr. Brinker,
It was June, 1946. World War II was over and I wondered "what will I do now?" Veterans were eligible for the G.I. Bill so I decided to enroll at Alabama Polytechnic Institute. On the first day of school, I walked between the oak trees at the crossroads of Toomer's Corner. I saw students going in all directions with bundles of books under their arms. I became doubtful about the choice I had made. I asked myself "What are you doing here?" I was about ready to go over the hill and re-enlist in the Navy. I thought I can never survive the challenge. But I did. Three years later, I walked between those oaks with a degree in ag science. I had to struggle for three years but I am happy I didn't go back over that hill!
Time moved on and on Dec. 9, 2004, I received a beautifully wrapped package from the School of Forestry and Wildlife Sciences. Enclosed was a Toomer's Corner oak seedling. A certificate of authenticity bearing the certificate tree number 352/756 was attached.
After reading the directions and suggestions, I asked for advice from my Texas A&M neighbor that has a backyard full of oak seedlings in containers. It wasn't easy to decide on the best location in my backyard. Finally, the decision was made and that little Toomer's Corner oak was placed carefully in a hole 15 inches wide and 15 inches deep. A mixture of Texas clay and homemade compost filled the hole supporting the baby oak. The spot was mulched with a good coat of pecan hulls.
Emily Sexton, my sister's granddaughter, must have entered my name for the plant. She is a student at Auburn and due to graduate in December. I'm glad she thought about me.
My wife, Anne, and my son and daughter, plus one tomcat, migrated from Mobile to Fort Worth, Tex., in 1967. We staked our claim on a corner lot at the intersection of Trail Lake Drive and Walton Avenue. Now we're stranded out here where the West begins. Our only son stayed in Auburn till graduation and received a degree in civil engineering. Now he is stranded in Texas too.
We sit on our patio in view of our oriental pear tree and a red bud tree. Now our Toomer's Oak is in view as we watch ol' glory on the flag pole flapping in the Texas breeze. Thanks for considering us to be a part of Auburn history.
War Eagle,
William T. Brown '49
If you are interested in purchasing a Toomer's oak, or for more information on the Baby Toomer's project, call 334-844-1001 or visit www.sfws.auburn.edu/oaks/default.htm.
---
---
2006 Arboretum Calendars Available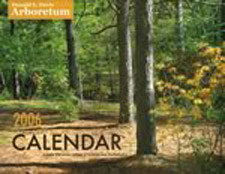 Enjoy the beautiful sights of the Donald E. Davis Arboretum throughout the year by purchasing a 2006 calendar. The calendar features photos of the many plants, trees and wildlife through every season, capturing the hidden and not-so-hidden treasures of the Arboretum. The calendars are just $10 each, and proceeds support special projects and development of the Arboretum's diverse native collections. Contact the Arboretum at 844-5770 or email the staff at arbinfo@auburn.edu for a list of locations to purchase a calendar.
---
COSAM Building Illustrates Link Between Art and Science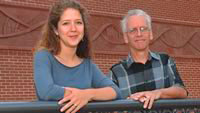 Joanna Blake and Gary Wagoner
On April 7, when the dedication of the newly constructed Sciences Center complex takes place, those in attendance will notice on each of the three buildings a statement affirming the relationship of science and art. Flanking the north entrance of the Sciences Center Laboratory building are bronze portraits of 13 prominent scientists. The broad expanse of the frieze, Continuum, graces the west façade of the Sciences Center Classroom building, and Origins, an intricate mosaic, adorns the floor of the Sciences Center Auditorium lobby.
Why art on science buildings? Because science and art both use creativity to explore, understand and give meaning to the world. In an interview recently published in Time magazine, Washington University psychologist R. Keith Sawyer was asked, "Are great artists different from inventors and scientists?" Sawyer responded by saying, "All research shows that the creative process is basically the same: generating ideas, evaluating them and executing them, with many creative sparks over time." Thus, it is not by chance there is a natural relationship between science and mathematics and art: mathematics and music; anatomy and dance; chemistry and the culinary arts.
We are fortunate to have the talents of Auburn University art professor Gary Wagoner and one of his former students, Joanna Blake, to bring this relationship into such a strong focus for all who come in contact with the elegant buildings.
In addition to 2006 marking the dedication of this new building, COSAM also will celebrate its 20th anniversary this year. For more information on either of these events, visit www.auburn.edu/cosam.
---
Research Briefs
Sonny Caley Knows the Importance of Research
By: Jim Bannon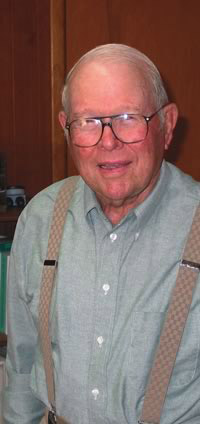 Sonny Caley
Sonny Caley grew up in the heart of the Black Belt on his family's dairy farm in Marion Junction. As a matter of fact, his farm adjoins the Black Belt Research and Extension Center and he remembers one of its early superintendents, Wilbur Kelly, who just happened to have married Caley's sister. In a recent interview he said that living next to BBREC gave him an appreciation of agricultural research and its impact on farming and the economy.
The dairy on which Sonny Caley grew up has long since closed; however, he has maintained a registered Simmental and commercial herd for many years. The one thing that has maintained his agricultural interests is the fact that "folks like to eat." Using himself as an example and relating to his roots in dairying, he said that there were only two kinds of ice cream: "good and better."
Caley stated that cattle kind of grow on you and they are really a disease that you get in your blood and you cannot get them out. He inherited the "cattle disease" from his father, who discovered the forage legume Caley peas (or wild winter peas) growing wild in his pastures one day. He recognized the value of this forage for hay, grazing or a cover crop and propagated it.
Caley has continued his interests in forages, cover crops, natural resources and conservation practices to this day. He remains active on the state research committee of the Alabama Association of Conservation Districts and is an ardent supporter of conservation practices. He recently participated in a video promotion of conservation practices. He stated that we should be placing more emphasis on cost-effective recycling practices including renewable energy sources.
When asked about the future of agriculture he said that the future is bright as long as focus on research is maintained. He minced no words in stating that the strongest defense of our country remains embedded in a strong agriculture. He said that adaptation to change has always been an important factor in the success of agriculture in this country. Looking at changes that had occurred during his career as a farmer, he said that with new technology he could put up more bales of hay per day at age 82 than he could when he was 25. Summing up, he said that the best thing about the so-called "good old days" was that they were gone.
Editor's Note: This story will run in a future issue of the Alpha Gamma Rho fraternity publication, but because of Caley's close association with the AAES we thought it would be great to also feature his story in Ag Illustrated.
---
Around the AAES
Two bird influenza studies will be funded by AAES Foundation Grants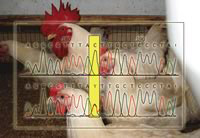 Two research projects aimed at preventing outbreaks of deadly bird flu in poultry and, ultimately, in humans, are among 14 Auburn University studies that have been awarded a total of $496,000 in funding through an Alabama Agricultural Experiment Station competitive grants initiative.
The one- to three-year projects approved for funding were selected from a pool of 21 research proposals that Experiment Station researchers in five AU colleges and schools submitted to the AAES Foundation Grant Program.
Basically, the foundation awards are "seed grants" that will allow AAES scientists to conduct pilot studies and generate preliminary data they then can use to go after larger grants from sources outside of AU, says Kira Bowen, research coordinator for the AAES and the AU College of Agriculture.
In fact, the review committee gave priority to proposals that showed the strongest potential for leading to extramural funding from government agencies, private companies, foundations or individuals, she said. Launched in 2003, the grant program's purpose is to stimulate and support agricultural research.
Funding for the program was made a permanent part of AU's annual appropriation from the Legislature in 2003 AAES Foundation Grant awards are capped at $40,000 annually for projects involving more than one researcher and $20,000 for single-investigator projects.
The grants are awarded for up to three years, but researchers in the multi-year projects are required each year to document their accomplishments and the progress they have made toward obtaining extramural funding and research results in order to receive second- or third-year funding. The 2005 funded projects involve AAES researchers in the colleges of Agriculture, Sciences and Mathematics, Human Sciences and Veterinary Medicine and the School of Forestry and Wildlife Sciences.
Principal investigators in the two bird influenza studies are College of Veterinary Medicine pathobiologists Haroldo Toro and Frederik van Ginkel and pathobiologist Sandra Ewald, poultry science. Toro and Ewald's research aims to generate a better understanding of poultry's natural immunities to the virus; van Ginkel and Toro's will focus on increasing genetic resistance in chickens.
The 12 other projects approved for funding will investigate a broad spectrum of problems, including food safety, "bad" carbohydrates and their link to insulin resistance and obesity, water quality, global warming and carbon sequestration, a highly cancer-causing fungus in peanuts, invasive species and costly livestock and catfish diseases.
---
Price Joins Chilton Staff
Matthew Price has joined the staff of the Chilton Research and Extension Center in Clanton as an assistant superintendent.
Price is a native of Jemison and a graduate of Thorsby High School. He graduated in August 2005 from Auburn with a bachelor's degree in horticulture. He actually has worked at the CREC since he was in high school and while attending junior college. His duties as assistant superintendent include managing the center's labor force and assisting with management of the studies under way at the center, as well as doing some outreach work for the center.
---
Recipe
Jim Bannon's official title is "Associate Director of Outlying Units" for the Alabama Agricultural Experiment Station, which means he is the man behind the smooth operation of the AAES research units located across the state. We also call him Ag Illustrated's unofficial "stringer" because he often contributes photos and news material for our publication (see his story on long-time Auburn supporter Sonny Caley).
In addition to these duties, he also serves as an adviser for his fraternity, Alpha Gamma Rho, a job that he takes on with true dedication. In fact, he was named the 2005 AU Interfraternity Council Advisor of the Year back in December, an award given by the AU Office of Greek Life to the fraternity adviser who contributes the most to the chapter that they advise.
On top of all that, he also is a fabulous cook. Below is one example of his recipe collection. According to Bannon, he and his wife, Susan, learned the art of Cajun-style cooking when they were in graduate school at Louisiana State University in Baton Rouge.
"Many of our friends were natives of such towns as Crowley, New Iberia, Henderson and other towns in south Louisiana. One of our favorite dishes we learned to cook is seafood gumbo. It is so good for supper during the winter months," he says.
Here is his step-by-step method for making perfect gumbo.
GUMBO
1 cup vegetable oil or bacon drippings
1 cup flour
8 celery stalks, chopped
4 white onions, chopped
2 green bell peppers, chopped
3 garlic cloves, chopped
1 pound okra, chopped
2 additional tablespoons vegetable oil or bacon drippings
2 quarts chicken broth
2 quarts water
½ cup Worcestershire sauce
1 teaspoon Tabasco sauce
½ cup catsup
2 cups fresh tomatoes, chopped (canned may be used)
2 teaspoons salt
2 large ham slices, chopped
2 bay leaves
½ teaspoon dried whole thyme
½ teaspoon dried whole rosemary
½ teaspoon red pepper flakes
4 pounds peeled/deveined shrimp
4 cups chopped cooked chicken
2 pounds crabmeat
The first step to making a delicious gumbo is to prepare a roux. Heat a heavy cast iron pot or kettle over a medium heat. Add the cup of vegetable oil (or bacon drippings; the most flavorful roux is made with bacon drippings, but it is not as heart-healthy as one made with vegetable oil) and flour.
Stir these constantly with a wooden spoon until the roux becomes the color of peanut butter. Add the celery, onions, bell peppers (a combination of ingredients that native Cajuns call the "holy trinity") and garlic. Continue to cook the roux and vegetable mixture over low heat, covered, for 45 minutes to 1 hour.
While the roux mixture is simmering, fry the okra in the 2 tablespoons of vegetable oil or bacon drippings. Add this to the roux mixture during the last 15 minutes of simmering. (At this point you can continue to make the gumbo or freeze the mixture for later use.)
After the 45-minute simmering is complete, transfer it to a large 12- to 16-quart stockpot and add chicken broth (fresh chicken broth is always best, but canned chicken broth can also be used), water, Worcestershire sauce, Tabasco sauce, catsup, chopped tomatoes (canned may be used), salt, ham, bay leaves, thyme, rosemary and red pepper flakes; simmer this mixture for about 2½ hours, giving it an occasional stir.
During the last 10-15 minutes of simmering, add shrimp, chicken and crabmeat. Mixture is now ready for serving with hot, cooked rice.