AAES School and College News
The following is news from our AAES-affiliated schools and colleges. For more information on the teaching, research, outreach or development activities of any of these academic units, contact them directly at their respective phone numbers or Web sites.
---
---
Human Sciences Dean Gives Keynote Speech in India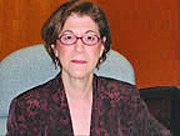 Dr. June Henton
June Henton, dean of Auburn University's College of Human Sciences, discussed Auburn's role in the global "War on Hunger" in the keynote address she delivered at a United Nations-affiliated conference in India on March 8.
Henton spoke at the inaugural session of the Global Compact Regional Conclave in the Indian city of Jamshedpur.
Launched by United Nations Secretary General Kofi Annan in 1999, the Global Compact brings together business leaders from around the world to discuss initiatives such as human rights, labor, environmental responsibility and anti-corruption. The Global Compact, with more than 1,800 participating companies, is the largest corporate-responsibility initiative in the world.
The theme of the conclave was "Key to Business Sustainability: Reducing Poverty, Fostering Entrepreneurial Development and Employment."
Henton's remarks on corporate social responsibility and business sustainability focused on the role of the college, university, state and nation in fostering social responsibility and sustainability through educational, research and outreach programs. A key component of her presentation was the AU/UN World Food Programme partnership featuring Auburn's student-led World Food Programme Initiative.
"We face a great challenge in higher education to help students better understand the issues of sustainability facing us today which have the potential to do irreparable harm to us as individuals and to the world community," Henton says.
"By participating in this international forum focused on corporate social responsibility, I had a unique opportunity to showcase to the world what Auburn students have worked so hard to achieve in the "War on Hunger" campaign and what they hope to accomplish in the future," she adds.
Hunger is perhaps the most pressing of all sustainability issues, and the "War on Hunger" campaign provides a context for students to learn why they should and must care about seeking solutions to global problems that impact the natural environment as well as the health and well-being of current and future generations.
Last fall, the World Food Programme, the Rome-based United Nations organization that assists 80 million people annually through feeding programs, selected Auburn University as its lead partner to establish a comprehensive model for a student-led "War on Hunger" campaign.
Auburn's initial contact with the U.N. agency came through the College of Human Sciences, which presents its International Quality of Life Award to a global leader each year in a ceremony at the U.N. headquarters in New York.
---
2005 Grisham/Trentham Lecture
The 2005 Grisham/Trentham Lecture was held on April 21 at the Auburn University Hotel and Conference Center featuring internationally acclaimed designer and branding consultant Marc Gobe.
Gobe is chairman, chief executive officer and executive creative director of Desgrippes Gobe, one of the world's top-10 brand image creation firms. Over the past 25 years, Gobe has created breakthrough design strategies for such industry giants as Coca-Cola, IBM, Godiva, Saks, Victoria's Secret, Versace, Reebok and Lancome. He is also the author of several books, the latest of which is entitled Emotional Branding. Gobe lives in New York City and is a featured speaker in the areas of marketing and design at universities and conferences worldwide.
According to Michael Solomon, Human Sciences professor of consumer behavior and coordinator of the Grisham/Trentham Lecture Series, Gobe is recognized the world over as a leader in design innovation. His creative ideas have been translated into vibrant brand concepts in many categories ranging from beverages like Gatorade and Coca-Cola to retail stores such as Victoria's Secret. His insights on the role of design will be a true inspiration to all of our students, and we are privileged to have him as our guest at Auburn.
The Grisham/Trentham Lecture series was established in 1986 by Consumer Affairs Professor Gary Trentham, who is now retired. Its purpose is to give students exposure to internationally respected experts in the fields of design and fashion. In addition to Trentham, the lectureship also bears the name of sponsoring benefactors Betty Grisham of Huntsville and her late husband, Charles, an Auburn graduate.
---
Cedar Bluff Native Earns International Design Award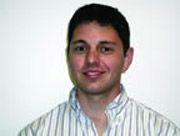 Jay Morris
Jay Morris, a native of Cedar Bluff, took top honors in a design competition held by the International Textile and Apparel Association (ITAA), a group of academic professionals from around the world.
Morris, a May 2004 graduate of AU's College of Human Sciences apparel merchandising, design and production management program, took the Winter Award for sustainability of design. Morris design called "Recyclable Rainbow" used recycled cans cut and pieced together to form a flapper-type dress. The designs in the competition were not meant to be worn, but rather to be viewed as art pieces.
Morris, the son of Hoppie and Pam Morris of Cedar Bluff, is currently employed as an assistant designer of men's wear for Dillard's Store Services in Little Rock, Ark.
While at Auburn, Morris earned a 3.96 grade-point average and was a member of Phi Kappa Phi and Kappa Omicron Nu scholastic honoraries. He was also active in the student chapter of the International Textile and Apparel Association.
---
---
Tiger Joins Alabama Animal Hall of Fame
AU education specialist Marianne
Worley holds Tiger during the
Alabama Animal Hall of Fame
induction ceremony.
Golden eagle Tiger joined the Alabama Animal Hall of Fame in January during a banquet sponsored by the Alabama Veterinary Medical Association.
The 26-year-old eagle that has represented Auburn's school spirit since 1986 was inducted into the class of 2005 along with Jack Tipp, a dog that saved his owner's life, and the deceased Miss Baker, the first monkey sent into space in 1959. Officially named War Eagle VI, Tiger helps promote wildlife conservation as a part of the educational efforts of the College of Veterinary Medicine's Southeastern Raptor Center, where she is housed by permission of the U.S. Fish and Wildlife Service.
---
War Dog Tribute Dedication to Highlight Detector Dog Conference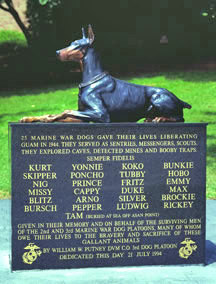 War Dog Tribute by artist Susan
Bahary was dedicated on April 26
at the College of Veterinary Medicine's
Fourth National Detector Dog Conference.
The College of Veterinary Medicine's Fourth National Detector Dog Conference, held April 28-May 1, featured a War Dog Tribute dedication and an address by retired U.S. Marine Commandant Carl Mundy.
On April 29, the War Dog Tribute was dedicated in honor of 25 dogs that gave their lives to help American soldiers liberate Guam during World War II. The bronze structure by artist Susan Bahary of Sausalito, Calif., will also be a monument to all of Auburn's veterinary alumni who have served in the military.
It is being donated by Betsy Putney, wife of the late William Putney (Class of 1943) who was the commanding officer of the 3rd Marine War Dog Platoon and played a key role in establishing a similar monument on the U.S. Naval Base on Guam in 1994. He penned his experiences into a book titled Always Faithful.
Serving as the guest speaker was General Mundy (Ret.), former commandant of the Marine Corps and former member the Joint Chiefs of Staff. He graduated from Auburn in 1957 with a degree in business administration and a commission as a second lieutenant.
The conference provided education and training for many of the world's leading experts, including veterinarians, research scientists, handlers, trainers, law enforcement agents and administrators.
---
UAB and Auburn Awarded $18 Million Heart Research Grant
The University of Alabama at Birmingham and Auburn University's Colleges of Veterinary Medicine and Engineering have been awarded a $18 million grant by the National Institutes of Health to continue their studies of heart disease.
Ray Dillon, principal investigator in the veterinary college, says the research is significant to both humans and dogs because there has been limited understanding of how the heart responds to mitral valve disease. In his combined work with University of Alabama Birmingham over the past 10 years, they have discovered that the heart remodels differently in mitral valve disease than it does to hypertension or coronary artery disease.
Thomas Denney, professor of electrical and computer engineering, has developed techniques for quantitatively measuring how much the heart muscle contracts and other indicators of cardiac health from cardiac MRI data. This analysis, combined with serial MRI scans, is expected to revolutionize the understanding of the heart's response to disease.
---
Bush Nominates AU Veterinary Alumnus to be FDA Commissioner
President Bush has nominated Auburn University College of Veterinary Medicine alumnus Lester Crawford to be commissioner of the Food and Drug Administration.
Crawford, 66, a 1963 AU veterinary graduate and Demopolis native, has been acting commissioner since March 2004. He previously served two years as deputy commissioner, including nine months as acting commissioner in 2002. Pending Senate approval, Crawford will become the first veterinarian to serve as FDA commissioner.
" We've known of Dr. Crawford's ability for many years because he has been very active in supporting the College of Veterinary Medicine," said Timothy Boosinger, AU veterinary dean.
"He was awarded our Distinguished Alumnus Award in 1989, and he was kind enough to speak at our 2004 annual conference. He will do an excellent job leading the FDA."
The FDA is responsible for the safety and regulation of drugs, most foods, biological products, medical devices, animal feed and drugs, cosmetics and radiation-emitting equipment. The nation's food safety efforts are conducted by the FDA and the U.S. Department of Agriculture, which oversees meat and poultry.
---
Fort Dodge Animal Health Donation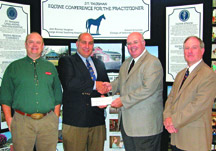 Fort Dodge Animal Health recently donated $10,000 to the AU College of Veterinary Medicine to equip and maintain a stall dedicated to horses with neurologic diseases. The stall, part of the Vaughan Large Animal Teaching Hospital, will have specially padded floors, walls and doors to provide maximum protection for horses.
Pictured (from left) are David Pugh, Fort Dodge veterinarian; Glen Kimmorley, Fort Dodge senior territory manager; Vet College Dean Timothy Boosinger; and David Whitley, head of Clinical Sciences. Pugh recently joined Fort Dodge after 14 years on the AU vet college faculty.
---
---
Awards Abound in Forestry and Wildlife Sciences
Numerous faculty and students in the School of Forestry and Wildlife Sciences (SFWS) won awards this spring.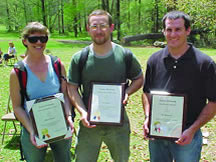 Outstanding graduate students,
from left, Melissa Reynolds,
John Hogland & Jon Schoonover.
At the AU Graduate Student Council (GSC) picnic held in April, three SFWS students were honored. They include Melissa Reynolds, a doctoral student in wildlife sciences who was selected by the GCS as one of Auburn's 10 doctoral outstanding students for 2004-2005; John Hogland, a master's candidate in forestry who was selected by the GSC as one of Auburn's 10 master's outstanding students for 2004-2005; and Jon Schoonover, a doctoral student in forestry who was presented the Harry Merriwether Fellowship for 2006 by the Graduate Fellowship Committee.
The Harry Merriwether Fellowship, presented to Schoonover, is based on academic achievement. The nomination is presented by the SFWS Graduate Policies and Procedures Committee (GPPC) to the SFWS Dean, who forwards it to the AU Graduate School. The AU Graduate Fellowship Committee makes the final decision. The Top 10 awards that Hogland and Reynolds received also are determined by the AU Graduate Council.
Nominations are submitted to the Council by SFWS. These awards honor student's academic accomplishments but also demonstrate the high quality of each student's adviser and department.
Several other students were honored during the SFWS Awards Banquet held on April 14 at the Robert Trent Jones Grand National Lodge and Conference Center in Opelika. There were approximately 200 guests in attendance.
Guangshang Chen, a doctoral candidate in forestry working under the direction of SFWS Professor Hanqin Tian, won the Westervelt Fellowship, which is given each year by the SFWS dean in recognition of excellent graduate work. The award is for $2,400 per year for a period of three years. Chen won for her project entitled "Modeling Nitrogen Cycling and Its Interaction with Carbon in the Terrestrial Ecosystems."
Laura Hanson, a master's candidate in wildlife sciences working with SFWS Assistant Professor Mike Mitchell on the project "Demography of Feral Pigs at Fort Benning, Georgia," was awarded the George Crenshaw Moore Endowed Fellowship. This fellowship is given annually to a student pursuing a master's degree in wildlife game management. The selection is made by the Wildlife Sciences Selection Committee and submitted to the SFWS dean. The dollar amount is $2,400.
Rachel Jolley and John Lhotka both received James Floyd Goggans Graduate Fellowship awards. The Goggans Fellowship is given annually to an exceptional SFWS graduate research assistant who is pursuing studies and research in some aspect of forest biology and includes a $750 cash award. This year the GPPC was so impressed by Jolley and Lhotka that they awarded Goggans Fellowship to both students.
Lhotka is a Ph.D. candidate in forestry working with SFWS Assistant Professor Ed Loewenstein on a project titled "The Influence of Forest Canopy Structure on the Understory Light Environment and Growth of Forest Production."Jolley is also a Ph.D. candidate in forestry working with SFWS Professor and Associate Dean Graeme Lockaby on a project entitled "Effects of Sedimentary Deposition of Riparian Forest Health and Productivity."
"Of all the events that occur throughout our school each year,"said SFWS Dean Richard Brinker during the banquet, "I look forward to this event, as it has become one of my favorites. I enjoy the interaction and appreciate that the students and often their familiesÑcan meet the individuals that make these student's academic dreams a reality through their generous financial support. Without the donors, there would be no need for this event."
---
---
Artwork Adorns New Sciences Center Classroom Building
Work on a frieze was recently finished on the College of Sciences and Mathematics (COSAM) newly completed Sciences Center Classroom Building, one of three buildings in the College's new Sciences Center complex.
In April 2004, COSAM Dean Stewart Schneller met with AU Art Professor Gary Wagoner to discuss a major architectural, artistic and scientific statement for the two-story building then still under construction. In January 2005, the final touches were placed on the decorative band, which is more than just a visual enhancement. It begins with swirling gases and progresses into more complex biological designs encompassed by the double-helix pattern of DNA.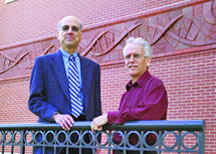 Wagoner, who worked with former student, Joanna Blake ('99), currently of Washington, D.C., said he views the work as, "a narrative, it begins with simple matter, but ends with images of neurons and blood and muscle cells that describe the human organism. It is intended to represent the progression that is evident in our physical world while at the same time alluding to the progress of our exploration and understanding of the progression. "
He also said the work links a similar mission that art and science share, "to unveil the unseen. "
---
Research Briefs
The following are brief mentions of the latest results of research under way in the Alabama Agricultural Experiment Station (AAES).
Pellet Fever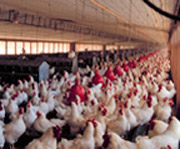 Every year, Alabama's poultry industry produces 1 million-plus broilers, 2 billion-plus eggs and 2 million-plus tons of poultry litter.
But now AAES scientists have identified a way to put that litter to use: They're converting it into pellets that possibly can be used to heat poultry houses and greenhouses.
In research led by CoAg biosystems engineer Oladiran Fasina, the scientists have pinpointed at what exact temperature and moisture level litter must be to form the pellets, which they're producing using a laboratory-scale pellet mill.
In the current phase of the project, the scientists are determining whether the pelletized poultry litter as well as pellets made from peanut hulls and bioenergy crops such as switchgrass will burn in a specially designed furnace to provide an efficient source of heat for poultry houses and greenhouses. If successful, this process would give poultry growers and nursery owners an extremely economical alternative to propane and natural gas.
It also would be an environmentally sound and highly efficient way to manage agricultural by-products. Pelleting reduces three cubic feet of poultry manure down to one cubic foot, which makes those 2 million-plus tons of litter easier to store and transport.
Fasina says pelletizing the litter and finding value-added uses such as bioenergy help the AAES meet a new, Alabama Legislature-funded agricultural initiative that calls for the development of new products from and new uses for poultry litter.
---
Exploring the Consumer Psyche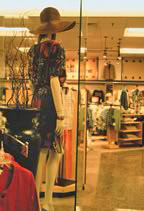 Apparel and home furnishing companies spend millions of dollars a year designing and developing new products they believeÑor hopeÑconsumers will buy.
Unfortunately, though, they usually don't know whether they've got a winner or a loser until a product hits the market.
And all too often, customers give the products a thumbs-down,voting "no" with their pocketbooks.
AAES scientist Michael Solomon is convinced that if companies would bring customers into the design process from the get-go, they could realize significant savings by producing products that are exactly what customers say they want.
To that end, the AU professor of consumer behavior is developing a Web-based system that will allow home textile manufacturers to present prototypes for products online to their most likely customers and get almost instantaneous feedback via the Internet. The idea is to bring likely customers into the loop in the early stages of design, giving them prototypes to evaluate and redesigning as often as necessary to get the product that consumers will buy.
Solomon contends the streamlined design process will cut product development costs, give customers the products they want and ultimately enhance the market competitiveness of Alabama's home textile industry.
---
Reasons to Rotate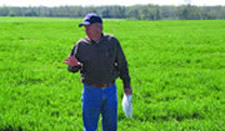 Years of rotating peanuts and cotton in a conventional tillage system on southeast Alabama farmland have depleted soil organic matter, compacted the soil and increased disease and pest problems, taking a serious toll on yields and dealing an economic blow to many small towns and rural communities throughout the Wiregrass.
But AAES scientists are finding that by adding Bahia grass into that rotation, and by grazing cattle on the grass, farmers can realize dramatic increases in productivity and profit.
In a long-term, multi-state, USDA-funded study that in Alabama is based at the Wiregrass Research and Extension Center (WREC) in Headland and headed by AU agronomist Dallas Hartzog, researchers have developed a four-year rotation cycle that includes two years of Bahia followed by a year of peanuts and a year of cotton. The crops are planted using minimum tillage.
"The goal here is to improve soil health by increasing the organic matter in the soil, and so far, results have been nothing short of phenomenal," Hartzog says.
The deep-rooted Bahia grass is working wonders at breaking up compacted soil, a fact evidenced by earthworm populations.
"Earthworms are the barometer of healthy soil," Hartzog says. In the absence of organic matter, you won't find them.
"In our conventional plots, we had zero earthworms," Hartzog says. "But after the first cutting of hay in the Bahia rotation, we had over 64,000."
As for water perculation, the numbers speak for themselves. According to the data collected thus far, it takes 22 minutes for one inch of water to infiltrate the soil in the cotton-after-peanuts planting and 13.6 minutes in the peanuts-after-cotton field but just 2.2 minutes when peanuts follow two years of Bahia.
Less soil compaction also means less runoff and subsequent loss of topsoil, which translates into more sustainable farming.
On the pest and disease front, the Bahia grass rotation significantly reduces nematode populations, white mold and leafspot, resulting in a decrease in pesticide use.
As a part of the study, researchers are harvesting the Bahia grass as hay in the summers and overseeding it with winter annuals to graze stocker cattle on it each winter. Results show both practices pay off, with the summer hay yield off the Bahia field totaling almost five tons and with cattle grazing in the winter gaining just under three pounds per day, says Kris Balkcom, a research associate at the WREC.
The experiment, which also involves Georgia and Florida, will generate hard data that farmers can evaluate to determine whether the rotational system is right for them.
---
Peony Blues No More
Within three years, Alabama nurseries should have a slate of hot new products to offer the state's gardeners: peonies that can take the heat of the South.
Peonies are extremely popular in northern gardens, but Alabama's mild winters and extreme summers have stymied generations of gardener's attempts to grow them here. In the AU Peony Project, though, 50 Asian cultivars direct from China and Japan are showing big potential for this region.
In addition to identifying the heat-tolerant cultivars, AAES scientist Ken Tilt and others are working to define the ideal growing conditions for successfully establishing peonies in Southern gardens.
---
Around the AAES
AAES Faculty Win Alumni Awards
Bill Moar, CoAg professor of entomology, and Christine Sunderman, professor of biological sciences in AU's College of Sciences and Mathematics, recently were awarded Undergraduate Teaching Excellence awards from the AU Alumni Association. Both have AAES research projects. Moar has been on faculty for 14 years and Sunderman has been at Auburn 21 years.
The awards recognize Auburn faculty members for their quality of teaching, knowledge of their subject, interest in and availability to students and influence within the university.
---
Stakeholders Weigh In on Issues at Regional Listening Sessions
Finding value-added products and alternative crops that Alabama farmers can produce sustainably and market successfully should be a major thrust of agricultural research and extension efforts at Auburn, according to the 250 farmers and other stakeholders who attended listening sessions the Alabama Agricultural Experiment Station (AAES) and the Alabama Cooperative Extension System sponsored around the state earlier this year.
At the same time, however, they said such research should not come at the expense of continued work on traditional row crops, including searching for new varieties of cotton and peanuts and for ways growers can lower production costs.
The meetings, held at seven locations across the state, were designed to update stakeholders on AAES and Extension System activities, to outline the status of regional agricultural initiatives and research priorities that were developed based on citizen's input at a similar series of meetings a year ago and to collect feedback on future programs, focus areas and directions of agriculture at Auburn University (AU).
Similar listening sessions were held on campus for faculty and current students.
At the regional meetings, stakeholders voiced support for continued work on the two regional agricultural research initiatives established last yearÑone at the Black Belt Research and Extension Center (REC) in Marion Junction centered on developing new aquaculture and business opportunities in west Alabama, and the other, at the Sand Mountain REC in Crossville, which aims to find ways to convert poultry waste into new products and more jobs.
Other feedback indicated that stakeholders perceive of AU ag scientists as concentrating too often on "safe," repetitive research that primarily serves to generate journal publications, and they recommended that researchers break new ground and define areas in which AU can become the research leader.
Students and faculty, too, stressed the need for more flexibility and academic freedom to explore emerging fields of study.
Overall, the majority of stakeholders-including those at the regional sessions as well as current faculty and students,rated the future of agriculture in Alabama as "sustainable." They noted, however, that for it to be sustainable, the recruitment of more young people into agriculture and forestry is a must.
As for current active farmers and forest owners, they expressed strong interest in distance education courses through which they could acquire certification in specific areas and even two-year, four-year and master's degrees via computer.
Stakeholders at the meetings also called for easier navigation, one-stop answers and greater access to experts on AAES, Extension and College of Agriculture Web sites; supported more research into the production and marketing of vegetables and fruits and into biofuels and alternative energy sources; and encouraged greater multidisciplinary linkages between the College of Agriculture and other colleges at AU, particularly business and marketing.
---
Gulf Coast REC Wins BCIA Award
The beef cattle herd at the Gulf Coast Research and Extension Center (GCREC) recently won the 2004 Top Adjusted Weaning Weight Herd in the Beef Cattle Improvement Association (BCIA) awards held in Auburn in January.
BCIA is a cooperative agreement between the Alabama Cooperative Extension System and the Alabama Beef Cattle Improvement Association, Inc. Headquartered in Clanton at the Chilton Research and Extension Center, BCIA's mission is to promote, educate and facilitate the use of performance data, record keeping and marketing opportunities for BCIA members, while providing a leadership role to improve the Alabama cattle industry.
The GCREC won in the category for a 30-99 head cow herd. GCREC staff members have kept BCIA records since 1992 and the center participates in the BCIA record-keeping program using the Red Wing Cow/Calf computer software. They won the top weaning weight award for the medium herd category for two years in a row. In 2004, the GCREC produced 75 calves averaging 660 pounds at 205 days of age. In 2005, GCREC produced 77 calves averaging 703 pounds at 205 days of age.