One way that CoAg and Alabama Agricultural Experiment Station expertise and information are passed on to the public is via the Alabama Cooperative Extension System. The following are just a few examples of Extension's latest efforts and accomplishments in the state, region and nation.
Mulvaney Named Miss Alabama 4-H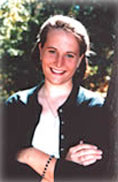 Katlin Mulvaney
Katlin Mulvaney of Opelika, Ala., recently was awarded the title of Miss Alabama 4-H by Auburn University Collegiate 4-H.
Mulvaney, a 4-H'er for eight years, was chosen by a selection committee for her personal qualifications, leadership experience, 4-H awards and recognitions, public speaking abilities, extracurricular activities and an essay.
As Miss Alabama 4-H, Mulvaney plans to promote the benefits of 4-H youth development programs.
"I will go anywhere to speak about the benefits of 4-H for youth and the impact it has had on my life," says Mulvaney. "Four-H'ers pledge their head to clearer thinking, their heart to greater loyalty, their hands to larger service and their health to better living for their club, their community, their country and their world. My platform for the year will be to speak about a fifth 'H' to complement our pledge, and that is hope for a better future."
Collegiate 4-H gives college students the opportunity to maintain a connection to 4-H, to be part of a service and social group and to further develop their leadership abilities, says Tony Cook, Extension 4-H specialist.
The program aims to help youth develop knowledge, skills and attitudes that enable them to become productive and contributing members of society. Four-H impacts youth from all ethnic, racial and socio-economic backgrounds who live in rural, suburban and urban communities.
For information on AU Collegiate 4-H, contact Cook at 334-844-2233 or southern region vice-president of 4-H Stephen DeAngelo at 334-826-7729. To schedule Mulvaney for a speaking engagement, contact Molly Gregg at mgregg@aces.edu or 334-844-2263.
---
New Tagging System Tracks Cattle from Pasture to Plate

In a growing number of Alabama cattle herds, traditional plastic ear tags that only provide an identification number are out, and new electronic identification (EID) tags that can hold a wealth of information about an individual animal are in.
The EID tags are a component of the Alabama Cooperative Extension System's Alabama Beef Connection (ABC), a new program designed to provide an information network between producers and feedlots and packers. ABC allows producers to sell their calves through normal marketing options and still receive performance information on their animals, from birth to the feedlot to the processing plant.
Josh Elmore, ABC coordinator, says putting EID tags in calves' ears takes additional effort on a producer's part, but he says the efforts yield dividends.
"Those tags will allow farmers to follow their animals through the marketing chain until they are harvested," he says. "At harvest, information about weight, quality grade and yield grade will be added to the animals' records. Those data will come back to the farmers. They can use that information to fine-tune their operations to improve beef quality and overall herd productivity."
The data will not provide an instant picture of a cattle operation but instead will show the variations that occur over time, Elmore says.
"Producers will be able to determine, for example, if calves from a certain sire grade higher more frequently than those of another sire," he says. "It will let producers evaluate how changes in management practices such as feeding or herd health impact the animals' quality at harvest."
To participate in the ABC program, cattle producers must meet several criteria, including completion of Extension's Beef Quality Assurance Training and having an industry-accepted herd health program. There also is a small per-head fee to cover the cost of the tags and administering the program.
ABC is a cooperative effort of Extension, the Alabama Beef Cattle Improvement Association, the Alabama Farmers Federation, the Alabama Cattle men's Association, the Alabama Livestock Marketing Association and the Alabama Department of Agriculture and Industries.
Lisa Kriese-Anderson, an Extension animal scientist and CoAg associate professor, believes the program will continue to receive federal funding in the agricultural appropriations package.
"This program is focused on beef producers and brings together all of the organizations in Alabama who work with beef cattle," she says. "It's crucial that we all work together, enabling our producers to run more profitable operations."
---
Extension Economist, Team Receive National Recognition
For the second year in a row, an Auburn University faculty member served on a team that received national recognition for its efforts to educate agriculture professionals about new federal farm policy.
Jim Novak
, an Extension System economist and CoAg professor of agricultural economics, received the Outstanding Public Issues Program Award along with other members of the team. The award was presented by the 2003 National Policy Education Committee and the Farm Foundation. The team also was recognized for its work with the National Extension Farm Bill Train-the-Trainer Program and received the 2003 Farm Service Agency/ USDA Administrator's Award in appreciation for their efforts.
Novak and other members of the team developed this program to acquaint agricultural professionals with the new provisions outlined in the Farm Security and Rural Investment Act of 2002, commonly known as the 2002 farm bill.
---
Extension Spearheading Statewide Agri-Tourism Effort
Working with three other public and private partners, the Extension System is spearheading a statewide effort to help small communities capitalize on two of their most abundant but frequently overlooked assets–agriculture and tourism.
"Tourism and farming, which each generate about $6 billion in income each year in Alabama, are a natural match," says Tom Chesnutt, an Extension System tourism specialist and assistant professor in the AU College of Human Sciences.
The Agri-Tourism Partnership, composed of Extension, the Alabama Department of Agriculture and Industries, the Alabama Farmers Federation and the Alabama Bureau of Tourism and Travel– plans to tap into this immense potential through a two-step process. Its first goal is to develop the statewide Alabama Agri-Tourism Trail–an exhaustive inventory of agri-tourism sites that will be posted on the partnership's new Web site at www. alabamaagritourism.com.
Once this inventory is completed, Extension and its partners will conduct an extensive marketing effort to alert the general public about these opportunities. Although initial efforts will focus on marketing existing agri-tourism operations, the partnership also has plans for more ambitious outreach efforts in the future.
---
Extension Specialist and Cuban Exile Stresses Reconciliation
Recently, with the permission of the Cuban government, Diego Gimenez–who is a CoAg associate professor of animal sciences, Extension System animal scientist and Extension's Hispanic/Latino coordinator–accompanied Alabama Agriculture and Industries Commissioner Ron Sparks and other Alabama agricultural leaders to explore ways to improve trade and information exchanges with Cuba.
Forty-two years ago, Gimenez, a young Cuban exile and University of Florida student, took part in the ill-fated Bay of Pigs invasion. An American citizen for more than 30 years now, Gimenez has not forgotten his commitment to the Cuban people.
He is convinced that both Alabama and Auburn University are well positioned to assist Cuba and its people as the country opens up to the rest of the world.
"If you look at Cuba, it is still predominantly an agricultural country with a very strong need for many of the products commonly grown in Alabama–cotton, cotton seed, grain, poultry and eggs and, to a somewhat limited extent, pork, which is already being imported from Canada," Gimenez observes.
Timber for general construction purposes is another crucial need, Gimenez stresses.
The fall of the Soviet Union and Cuba's lack of foreign exchange have forced Cuba to begin a slow, painful transition to a free-market economy. As this transition occurs, Gimenez foresees an especially valuable role for Auburn University working with its Cuban counterparts to develop Extension programs.
---
New Assistant Extension Director Taking Hands-on Approach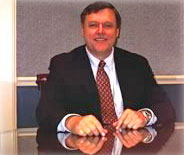 When Paul Mask was growing up on a family farm in Georgia, he spent a lot of time harvesting eggs and pimiento peppers the old fashioned way–by hand. He adopted a hands-on approach in his career as an Extension expert on grain and specialty crops and on precision farming and he is retaining it now as a new assistant director of the Alabama Cooperative Extension System.
Mask, a native of Fayette County, Ga., grew up on an extremely diversified small farm that focused primarily on egg production but also grew pullets and pimiento peppers on contract and raised beef cattle and cotton.
"We did what now is coming in vogue again–value-added activities," he says. Mask's family sold lots of eggs, both directly on the farm and via a very large egg route, striving to bring the best quality possible to their customers, which included both individuals and restaurants.
Mask and his siblings all were involved in the day-to-day work on the farm and Mask found himself intrigued by the biology of agriculture.
That biological interest led him to Georgia State University where he majored in biology and minored in chemistry and math. While in undergraduate school, he worked full time and, during his junior year in school, landed a job at the Georgia Experiment Station in Griffin, Ga. His experience there working with a soil microbiologist lured him into graduate school at the University of Georgia, where he earned a master's in agronomy specializing in soil microbiology.
From there he went on to The Ohio State University where he earned a Ph.D. in agronomy, specializing in plant biochemistry. He came to Auburn fresh out of graduate school in 1982.
When he first arrived at Auburn, Mask's 100-percent Extension appointment found him working with grain crops, including silage. He soon added specialty crops to his list of responsibilities and, about six years ago, also embraced precision agriculture. Life changed a bit for Mask in November 2003 when he was named assistant Extension director for Agriculture, Forestry and Natural Resources.
"This job is all about programs and making sure that Extension's programs are meeting the needs of the people," says Mask of his new position. "Extension is an agent of change and we are proud of that, but we also have to change with the conditions around us. My job is to make sure the programs change to meet those needs."
Mask's short-term goal as assistant director is to help Extension through its current reorganization. "I want to make that transition as smooth as possible," says Mask.
His long-term goal is "to make Extension as effective as possible in solving people's problems." To that end, Mask encourages everyone to voice their needs and opinions, first through their county and area agents, but also to him if the need arises. "This door is always open," he states.
In his new position, Mask also works closely with the AU College of Agriculture and the School of Forestry and Wildlife Sciences, a fit he sees as both natural and important. "Our specialists are in the College and School, so we are already intertwined. Working together is a necessity."